Getting Married in Lanzarote
How Lanzarote Wedding Planners Can Take Away The Stress On Your Special Day
It's fair to say that for couples over in the UK & Ireland, planning a wedding in Lanzarote can often feel like an impossible task. That ultimate dream of saying "I do" in the beautiful sunshine can sometimes be overshadowed by the worry about how it will all come together for the special day itself. The anxiety kicks in and then it can often niggle away at couples when the doubt starts to creep in. It's that once in a lifetime moment in your life that all you want more than anything else in the world is for your Lanzarote wedding to be absolutely perfect. After all you want this to be a special memory that you can look back on in years to come as being one of the best days of your lives.
So as this is one of those important times in your life, I cannot recommend enough the use of a Lanzarote wedding planner. Of course I would love every couple to choose my Lanzarote wedding planning services but I also believe that it's a personal choice for each and every couple. I would say find Lanzarote wedding planners that are going to be your eyes and ears when you're not here to finalise all your wedding details and best of all that you can trust that person or that company whole heartedly to do the best job possible to make your Lanzarote wedding day a moment in your life that is truly magical. It's honestly the best money spent, for the piece of mind that you and your fiancé will have on your wedding day in Lanzarote. It's absolutely priceless so do allow for this expense as you will be thankful for it afterwards.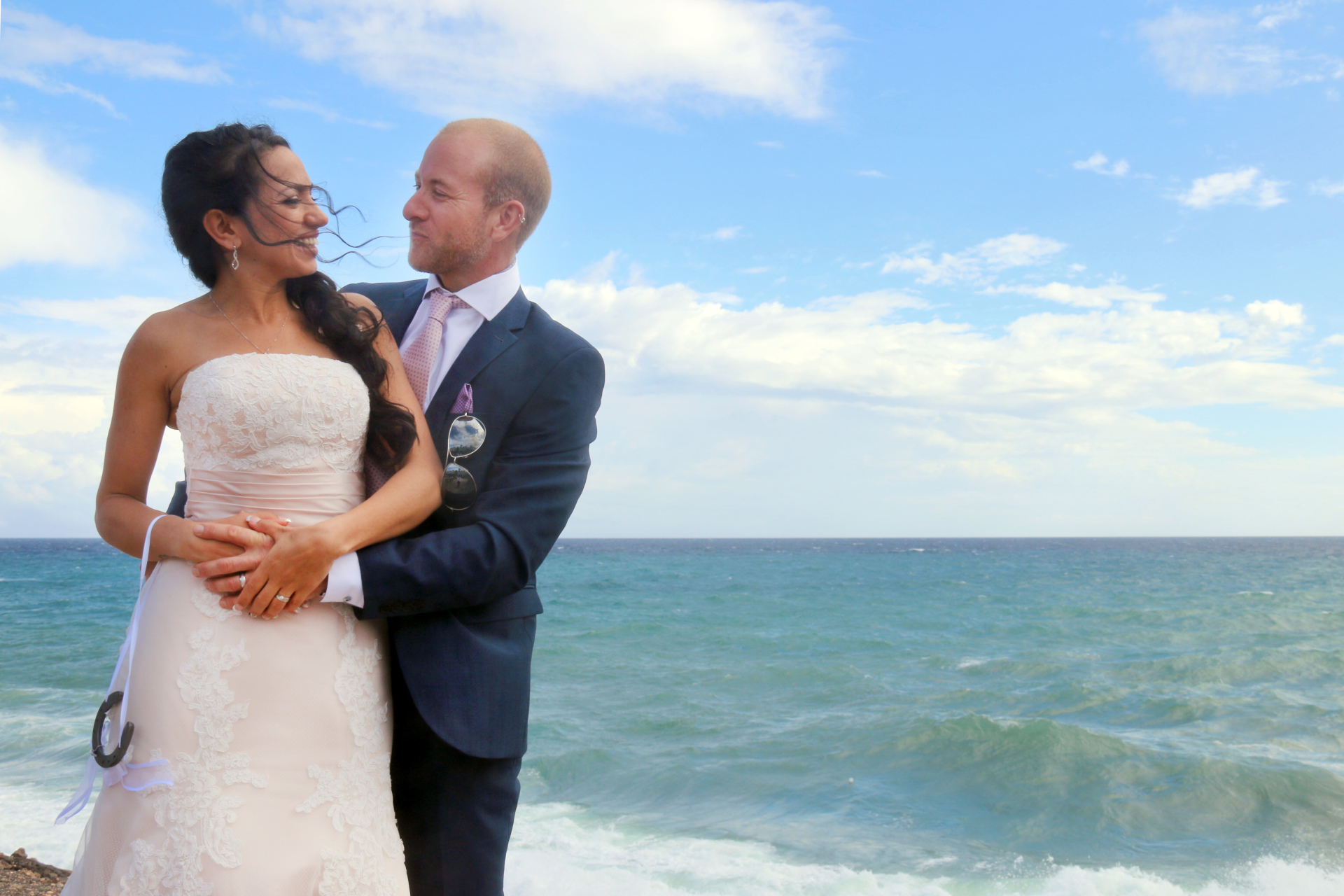 Lanzarote wedding planners will be able to liaise on your behalf with your chosen Lanzarote wedding venue, recommend experienced and high quality wedding suppliers such as Lanzarote photographers, videographers, hair stylists, make up artists etc and will be able to organise those chosen suppliers to be present your wedding day in Lanzarote. The couple can enjoy the planning process from back home, feel stress free and know they are in good hands. I personally like to work really closely with my couples by having regular online Skype/Facetime sessions so we can discuss wedding ideas, get to know one another and have everything planned down to the fine detail so I meet the couples expectations. Not only do the couples have a pre-wedding meeting on arrival in Lanzarote but I also offer them the chance to visit their wedding venue at anytime as part of the wedding process and can also arrange menu tasting ahead of the day. The most important aspect though is having that "trusted" person there on your Lanzarote wedding day to make sure that your day all goes without a hitch and you can simply enjoy celebrating with your loved ones.
Hours and hours go into each couple's wedding day planning which is why when couples choose to plan their Lanzarote wedding without the use of a wedding planner…there can be a variety of factors that cause great risk:
Miscommunication – The language barrier can sometimes cause problems and without being present throughout the wedding planning process you would be running the risk of something potentially going wrong on the day which wouldn't have been foreseen.
Venues – All of the Lanzarote wedding venues regardless of whether your chosen place is a hotel, restaurant, private villa etc…will only look after the services that they have been contracted for…which in most cases is the ceremony set up, food and beverages. They are not responsible for your wedding photographer arriving on time or for your flowers to be delivered to the venue or any other wedding services and ask yourself would you want to take on this responsibility on your wedding day?
Organisation – A wedding planner will make sure that the family of the bride & groom as well as the wedding party are looked after from the moment they arrive. They will be carefully guided to their seats ahead of the ceremony and from having a detailed itinerary of the day, will have the timings to make sure that everything happens at the time in which it should so everyone is happy.  Is this once again something the couple would want to worry about on their wedding day?
The list is endless but the aim of this weeks Lanzarote wedding blog is to help provide a little advice as many count wedding planners as an expense when really it's a worthy investment. So whoever you decide, please make sure you choose someone to take on that wedding planning load for you…..let me or them take on that stress, this is no way means that your input is any less in fact your dream lanzarote wedding will more likely be made a reality through the contacts, knowledge and experience that we can offer.
Have a fabulous rest of your Easter Monday and I will be back soon for more Lanzarote wedding tips and advice.
Sunny Regards
Lindsey x
(The Lanzarote Wedding Planner)