The TOP Lanzarote Wedding Venues
How To Choose Your Dream Wedding Venue In Lanzarote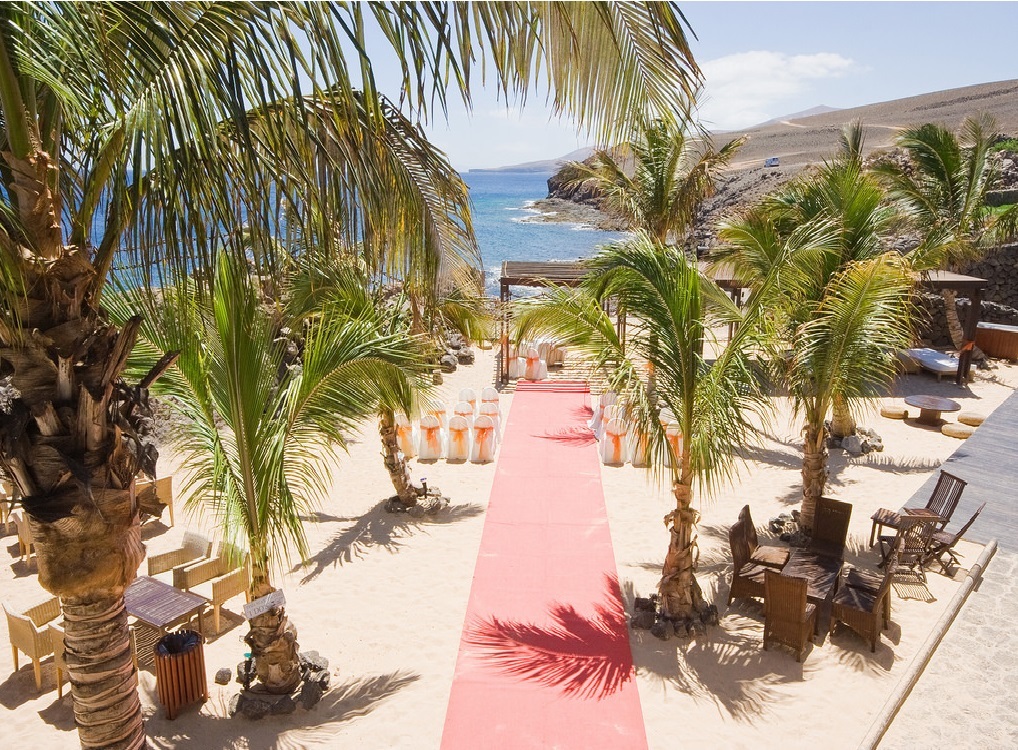 For such a small island, you will be surprised at how many beautiful places there are to choose from when picking that all important Lanzarote wedding venue. The choice and overall selection is so extensive that it all comes down to where you have envisaged having your magical wedding in Lanzarote.
Have you dreamt of….
A beach wedding – with the beautiful sea as your backdrop
A beautiful restaurant in a luxurious location
A 4* or 5* hotel that can be the perfect place to combine with enjoying a honeymoon afterwards
A private villa – where you can hire this exclusively for the day or to combine with staying for 7 nights.
A touristic landmark – A natural lake inside a cave or a medieval castle
A local vineyard
A wedding out at sea on a private boat
The truth is you can find so many unique places to get married in lanzarote where you will have that ultimate wedding experience that will live on forever in your hearts as being the best day of your life. Every wedding venue in lanzarote has their minimum numbers that they can accept and some venues are more accommodating than others, but overall there is certainly a special place that you can choose from that will be ideal for that style of wedding you may want and also the budget you have in mind.
I'm delighted to have recently launched an EXCLUSIVE "Luxury Private Villa Collection" for couples that are looking to spend their wedding day in lanzarote privately amongst friends and family. Most of these villas are only available to hire for your wedding in lanzarote through myself the Lanzarote Wedding Planner and these extra special villas are breathtakingly beautiful. One in particular can cater for between 10 – 50 guests where you can enjoy fabulous seas views whilst saying "I Do" whilst having a romantic lanzarote wedding blessing with our English Speaking Celebrant. This can be yours for the entire day and as this is a really unique, bespoke lanzarote wedding package, this can be tailored to include whatever you and your fiancé would like. You may like to combine your lanzarote wedding with a honeymoon by staying for 7 nights in a luxury villa. This can also be arranged and is also a very bespoke package which means that this can be created with each couple in mind.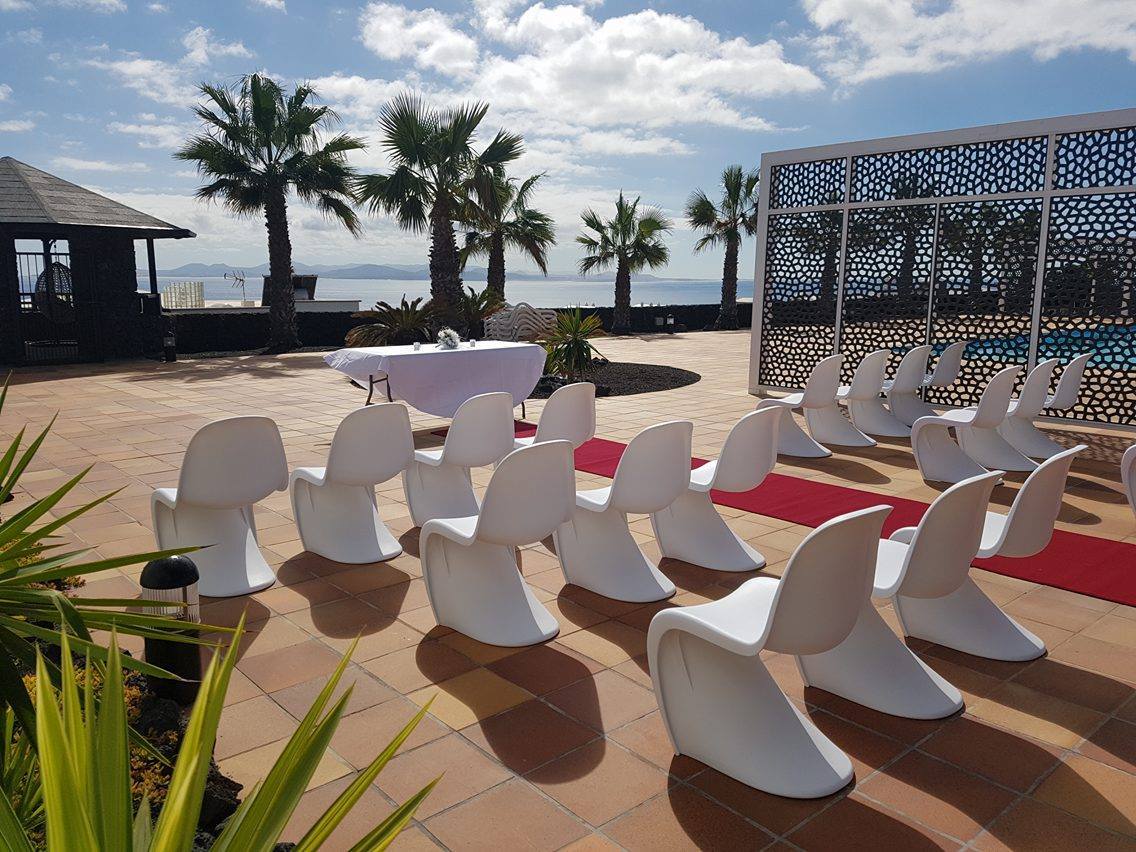 Lanzarote beach weddings, there are two stunning venues that I always recommend that can offer that that true "sand between your toes" experience. They are both within hotels in lanzarote but once again i'm able to include and create your own personalised wedding package based on those wedding services that you would like to include.
I always ask couples that are considering a Lanzarote wedding, to describe to me their perfect wedding setting so I can then always recommend lanzarote wedding venues that I believe will tick all those boxes. I honestly think that with the all year round sunshine, the short 4 hour trip from the UK & Ireland, this beautiful island that I like to call home…is the perfect place to host your wedding.
For more information contact info@lanzaroteweddingplanner.com or alternatively go to the contact page to fill in an enquiry form where I will be able to get back to you within 24 hours.
Sunny Regards
Lindsey
(The Lanzarote Wedding Planner)